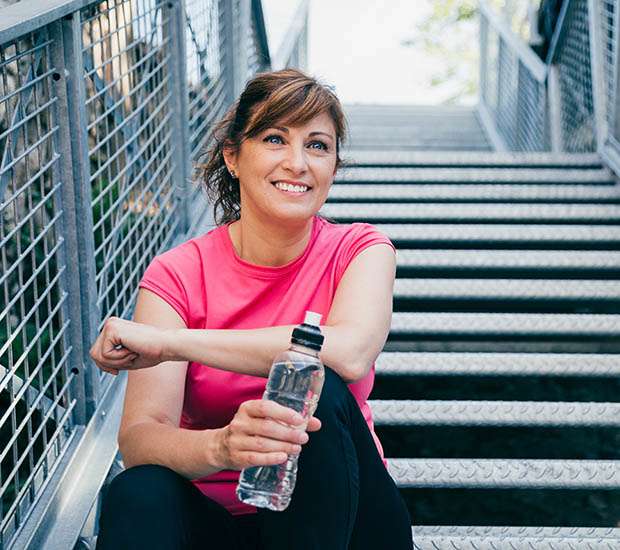 Biological Dentist
Woodland Hills, CA
Biological dentistry is an increasingly popular alternative form of dentistry. Health-conscious consumers looking for a more natural option than traditional dentistry often opt for biological dentistry. In comparison to traditional dentists, biological dentists offer more minimally invasive treatments.
Biological dentistry is available at Brighton Periodontal & Implant Dental Group in Woodland Hills and the surrounding area. We treat all aspects of our patients' health — not just their isolated dental conditions. Call us today at (818) 703-7733 to schedule an appointment or learn more about our services.
Understanding Biological Dentistry
As an alternative branch of dentistry, biological dentistry focuses on dental materials, techniques, and procedures and their effects on the entire body. This field borrows from the best of western dentistry and medicine's clinical practices and technologies and other alternative modalities. As such, biological dentists can examine both oral and systemic health more comprehensively.
Contrary to popular belief, oral health and systemic health are intrinsically linked. Consequently, it is important for patients to choose a dentist who understands which dental materials, techniques, and type of care to use for their unique situation. Each patient is different. They experience different conditions, have different needs, and benefit from different treatments. Biological dentistry considers all of these factors and more.
What Makes Biological Dentists Unique
Like traditional dentists, all biological dentists must complete dental school and obtain either a DDS or DMD degree. While biological dentists offer many traditional dental services (such as cavity fillings, periodontal treatment, regular cleanings, and more), they are set apart by their approach.
Most traditional dentists treat isolated dental conditions. In comparison, biological dentists attack the condition at its root. They may ask questions about the patient's alcohol consumption, diet, hormone imbalances, sleep patterns, and workout regimen, as all these factors may affect healing and prevention.
The Mission of Biological Dentistry
The main goal of biological dentistry is to deliver safe and effective results to patients while disturbing their biological makeup as little as possible. According to the International Academy of Biological Dentistry and Medicine (IABDM), this involves utilizing the following:
Cavitation surgery of dental focal infections
Chelation and other detoxifying modalities to remove toxic heavy metals
Craniosacral, osteopathic, and other forms of bodywork for temporomandibular joint disorder (TMD) and malocclusion treatment
Individualized biocompatibility testing
Mercury-safe dentistry
A biological dentist also recognizes that body, mind, and spirit are all equally important components of a patient's health. Effective treatment must also not be limited to the individual; rather, it must include their family and caregivers alike. Other tenets of biological dentistry include upholding patients' dignity and individuality and their right to informed consent. Thus, a patient-doctor relationship with a biological dentist must involve some patient education, which empowers them to make informed choices about their care.
Additional Modalities to Biological Dentistry
"Biological" refers to all aspects of life and health, and the main goal of biological dentistry is to support and promote total health through dental health. It is primarily concerned with the way dental materials, treatment and non-treatment, orofacial structure, and teeth/gum/jaw infections impact the whole body and vice-versa.
Several biological dentists either utilize or recommend alternative and integrative modalities to address such issues. These modalities may include the following:
Biological terrain assessment
Bone infection treatment
Cranial-jaw-spinal orthopedics
Electrodermal assessment
Energy medicine
They may also assist in the healing of mouth-brain effects of emotional and post-traumatic stress, homeopathy, muscle and joint physiology, neural therapy, nutrition and lifestyle recommendations, and sleep medicine. In any case, the main goal of every biological dentist is to deliver treatment in the safest, most non-toxic, and least invasive way.
Call us Today
Are you concerned about the effects of traditional dentistry on your health? A biological dentist can help. Call us today at (818) 703-7733 to schedule an appointment or learn more about our services.
Frequently Asked Questions
What is the first appointment with a biological dentist like?
The first appointment with a biological dentist will entail a comprehensive overview of both your medical and dental history. This will allow us to have the most complete picture possible of your health and give us the insight to detect any potential issues. Patients can also better understand the link between their oral health and total health this way. Then, we can begin working together to start building a treatment plan and establishing realistic health goals.
What is biocompatibility?
If a biomaterial is used in a medical device, it is subject to specific biological requirements. Biocompatibility is the relationship between the patient and said medical device. It is possible for a body to reject a medical device it is biologically incompatible with, leading to various complications. We perform individualized biocompatibility testing to prevent any potentially dangerous results.
Is there a difference between "mercury-free" and "mercury-safe"?
Yes. Mercury-free practices do not offer any services relating to mercury fillings at all, while mercury-safe practices can help patients remove or replace their mercury fillings. Mercury-safe practices are particularly helpful for patients looking to make the transition from traditional to biological dentistry while minimizing any mercury exposure.
How often do I need to see a biological dentist?
It depends on your specific health needs. Some patients require more treatment than others, while others require less. In general, however, every patient should receive at least two professional cleanings a year. This helps reduce one's risk of cavities and gum disease. Our office removes plaque without harmful chemicals. On the contrary, we use natural solutions whenever possible to eliminate any stress that harmful chemicals may place on the body.
What is the mouth-mind-body connection?
As many complete health dentists have realized, oral health and systemic health are inextricable. This relationship is known as the oral-systemic link. Biological dentists take this concept one step further with the mouth-mind-body-connection or the belief that all parts of the body are inherently interconnected. Think of it this way: A poor diet will inevitably lead to poor oral health, and using materials that you are biologically incompatible with will inevitably affect your biochemistry. Your mindset also guides the choices you make about your health. As biological dentists, we want to help keep each aspect of your health in prime condition.
Recent Posts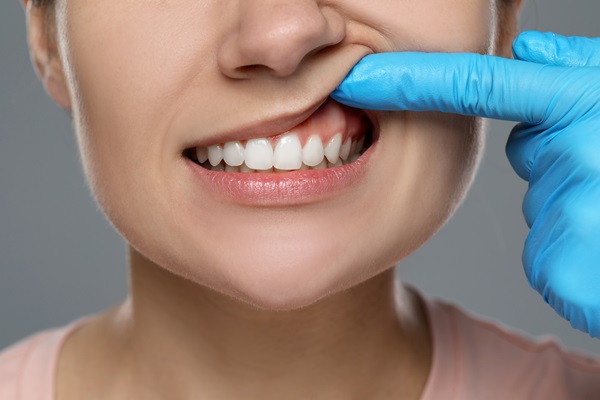 Looking for some gum health tips from a periodontist? According to the American Dental Association, a periodontist is a dentist who specializes in the prevention, diagnosis and treatment of gum disease.Preventing gum disease in the first place is ideal and requires proper dental care. Once the beginning stages of gum disease start to set in,…