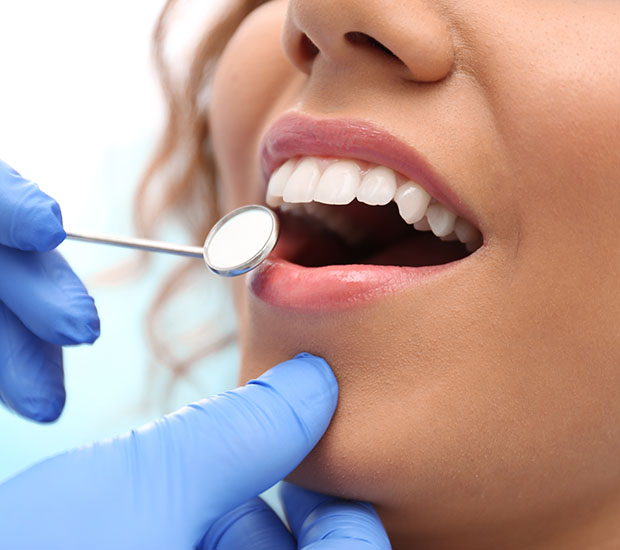 Sinus Lift (Augmentation)
Woodland Hills, CA
Occasionally, a patient will require a sinus lift (augmentation) in preparation for dental implants. Sinus lifts may be necessary when the bone where the implants would be placed is insufficient. Oftentimes, sinus lifts make successful dental implants possible.
Sinus lift (augmentation) surgery is available at Brighton Periodontal & Implant Dental Group in Woodland Hills and the surrounding area. By performing this corrective procedure, we can help minimize any potential issues you may have otherwise had with dental implants. Call us today at (818) 703-7733 to schedule an appointment or learn more about our services.
Understanding Sinus Lift Surgery
In order for a dental implant to be successful, the quantity and quality of the bone where the implant would be placed must be sufficient. It is not uncommon for patients to lose bone in the upper jaw, specifically between the molars and premolars — which is also the same space between the jaw and maxillary sinuses on either side of the nose. This bone loss may be due to a maxillary sinus too close to the upper jaw, reabsorption, periodontal disease, or tooth loss. Consequently, patients may have an insufficient quality bone for implant placement.
In sinus lift surgery, also known as sinus augmentation, a periodontist lifts the sinus floor and develops new bone for dental implant placement. It is a complex procedure that should only be performed by a dental specialist. Sinus lift surgery is an especially appealing option for those whose only tooth replacement options would be loose dentures. Loose dentures are less advantageous than dental implants, as they do not particularly look or function like natural teeth. Dental implants are also better for jawbone health in the long run.
What To Expect From a Sinus Lift Surgery
The periodontist and the patient will begin by determining what type of bone will be used for the procedure. Bone grafts can use bone from the patient's own body (autogenous) or a cadaver's body (allogenic). They may also use bone from an animal's body, which is known as a xenograft. After determining the appropriate bone source, the periodontist will take X-rays of the patient's sinus and jaw to adequately study their anatomy. They may also require a CT scan to measure the height and width of the existing bone. It will also help them evaluate the sinus properly.
Sinus lift surgery may be performed using various techniques. We will take each patient's unique situation into account when considering which technique is best for them. One popular method is to make an incision to expose the bone, then cut a small circle into it. The periodontist will lift this bone into the sinus cavity and fill the underlying space with bone graft material to regenerate lost tissue and bone. Then, the periodontist will close the incision and healing will begin. Many patients must wait four to 12 months before implant placement; however, in some cases, the implant can be placed at the same time as the sinus augmentation.
Recovering From Sinus Lift Surgery
Patients should place a gauze pad over the surgical area for a half-hour immediately after surgery. This gauze pad should be changed regularly until the bleeding has subsided. This will usually take 45 to 60 minutes. It is encouraged to begin gentle rinsing as soon as possible while avoiding any vigorous rinsing or touching the wound area. Furthermore, it is important for the patient to refrain from blowing their nose for at least the next four weeks. Patients should also try to avoid sneezing; if this is not possible, they should only sneeze with their mouths open.
The amount of discomfort one feels after the procedure varies on an individual basis. In any case, neglecting post-operative care is likely to result in unnecessary infection, pain, and swelling; it will also increase the risk of any possible complications. Thus, it is vital to follow the specific post-operative care instructions provided by the periodontist.
Call us Today
With a sinus lift, you can finally have the tooth replacement you deserve. We at Brighton Periodontal & Implant Dental Group can help. Call us today at (818) 703-7733 to schedule an appointment or learn more about our services.
Frequently Asked Questions
How successful are sinus lifts?
Sinus lifts have an overall high success rate. One study found that, after 24 months of evaluation, dental implants in sinus lifts reached a success rate of 95.2%. This success rate was high as 100% for those with a residual bone height of 4 mm or higher and high as 87.5% for those with a residual bone height under 4 mm.
Why are dental implants better than loose dentures?
To begin with, dental implants are a permanent tooth replacement option. They fuse directly to the bone, and they look and function like normal teeth. As such, they are better for overall jawbone health. In comparison, when teeth are missing, such as with loose dentures, the jawbone will begin shrinking and weakening to compensate.
Will a sinus lift cause any sinus issues?
No. When performed by a skilled periodontist, a sinus lift will not disrupt or cause any allergies or breathing or sinus issues.
Are there any risks to a sinus lift?
While sinus lifts are a generally safe procedure, every surgery comes with a certain set of risks. The main concern with a sinus lift is the possibility of puncturing or tearing the sinus membrane. However, if this does occur, the periodontist should be able to remedy it by stitching the sinus tear or patching it. If this is insufficient, the periodontist may need to stop the surgery to allow the hole to heal. Infection is another, yet uncommon, risk. Infection and rejection of the bone graft are also rare risks intrinsic to the procedure.
When is it necessary to seek medical attention after my sinus lift?
As mentioned earlier, it is normal to experience some pain and discomfort after the procedure. However, it is imperative to contact your periodontist immediately if your swelling or pain worsens or if your bleeding is continuous, bright red, or persists for more than two days. You should also let us know if you have developed a fever or suspect that the bone graft may have been dislodged.
Recent Posts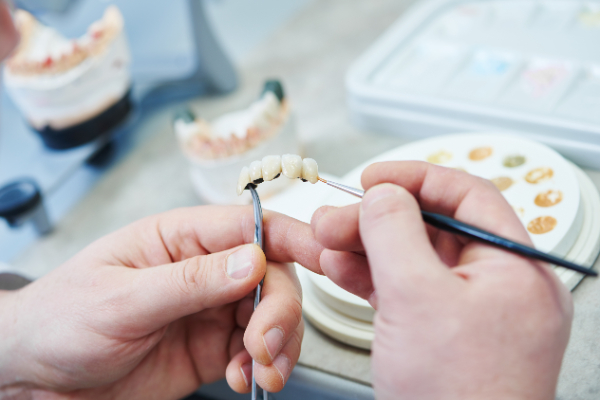 Losing a tooth can ruin your smile, but with a tooth replacement option from your local prosthodontist, you can get your smile back in no time and improve your self-esteem and quality of life at the same time. Tooth loss can happen for many different reasons, accidents, injuries, and diseases, but you do not have…